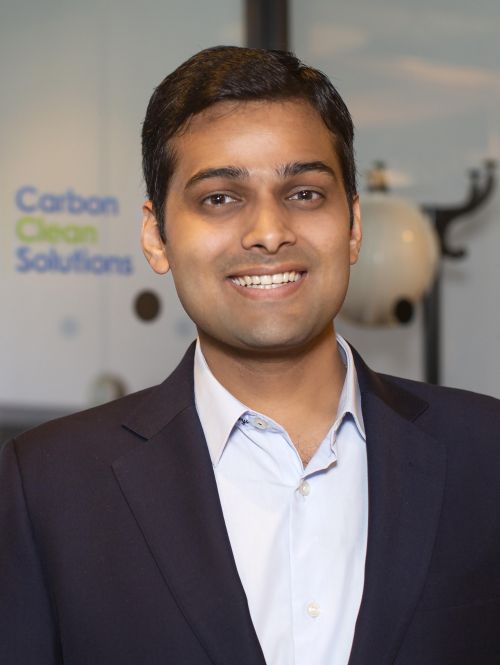 An engineer by practice, the company's chief executive officer, Aniruddha has been instrumental in building and developing Carbon Clean into a global leader in low-cost carbon dioxide (CO2) separation technology for industrial and gas treating applications. Currently more than 40 facilities have used Carbon Clean's proven technology or solvents.
He is responsible for the day-to-day operations and leads the company's product and customer development strategy. While pursuing his Masters Degree in Statistics at the prestigious Indian Institute of Technology (IIT) Kharagpur, Aniruddha co-founded Carbon Clean in 2009.
Selected as one of the Top 50 Brightest Young Climate Leaders, he was a part of the youth delegation to COP15 and COP/MOP 5 (Kyoto Protocol) and awarded a 'Technology Pioneer' award by the World Economic Forum in 2015.
As of 2020, Aniruddha has secured multiple strategic partnerships with global players to develop and invest in carbon capture projects. He is a member of the Institute of Directors and represents Carbon Clean on industry groups such as the CCSA and the Global CCS Institute.