Channel Partners and Agents
Bringing Carbon Clean Technology to Industries Through Strategic Relationships
With global support and incentives to decarbonise, CCUS is positioned as a high-growth industry, and first movers in the space have the most to gain. Our partners and agents play a key role in industry adoption of our carbon capture technology and help to set the course for sustained business success in a changing world. Is our partner program right for you?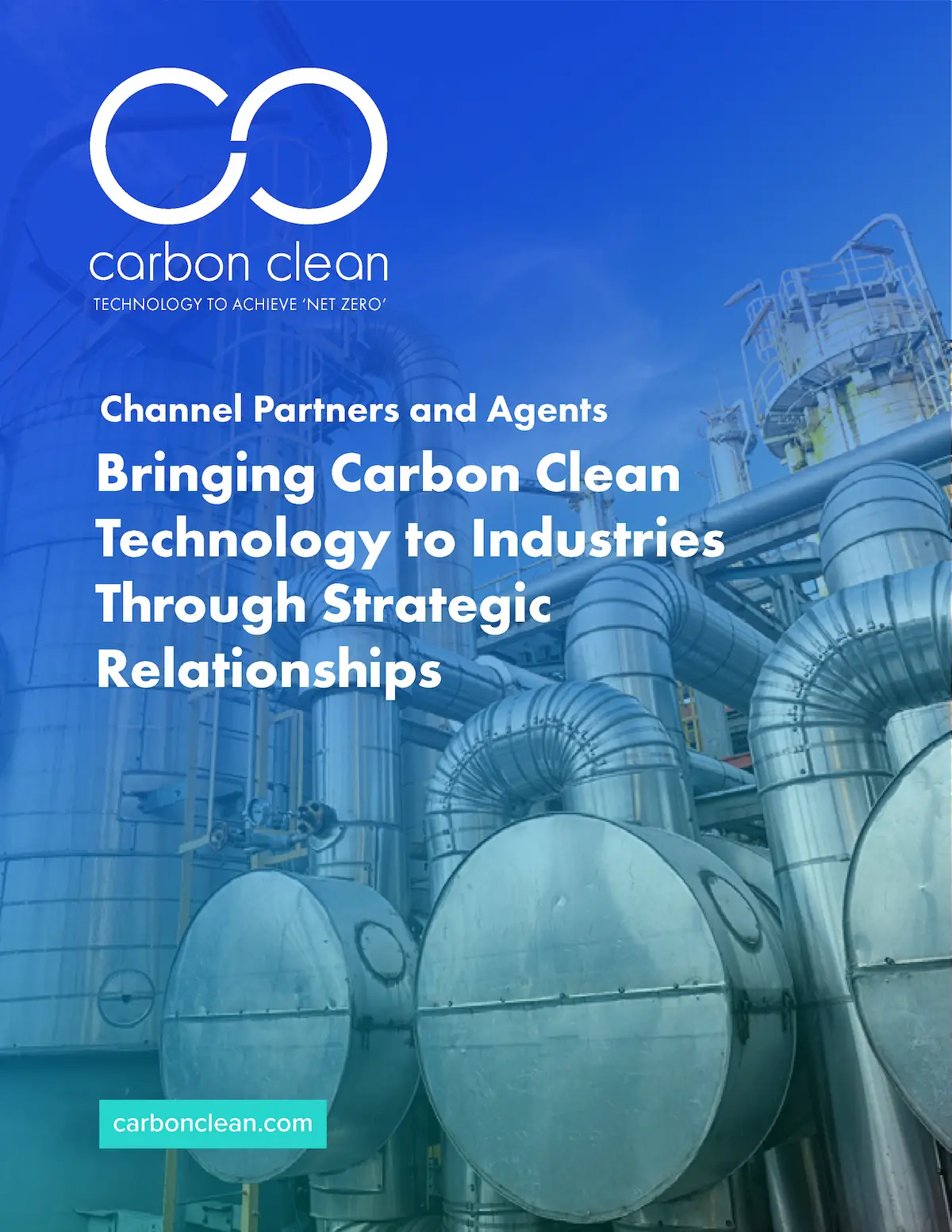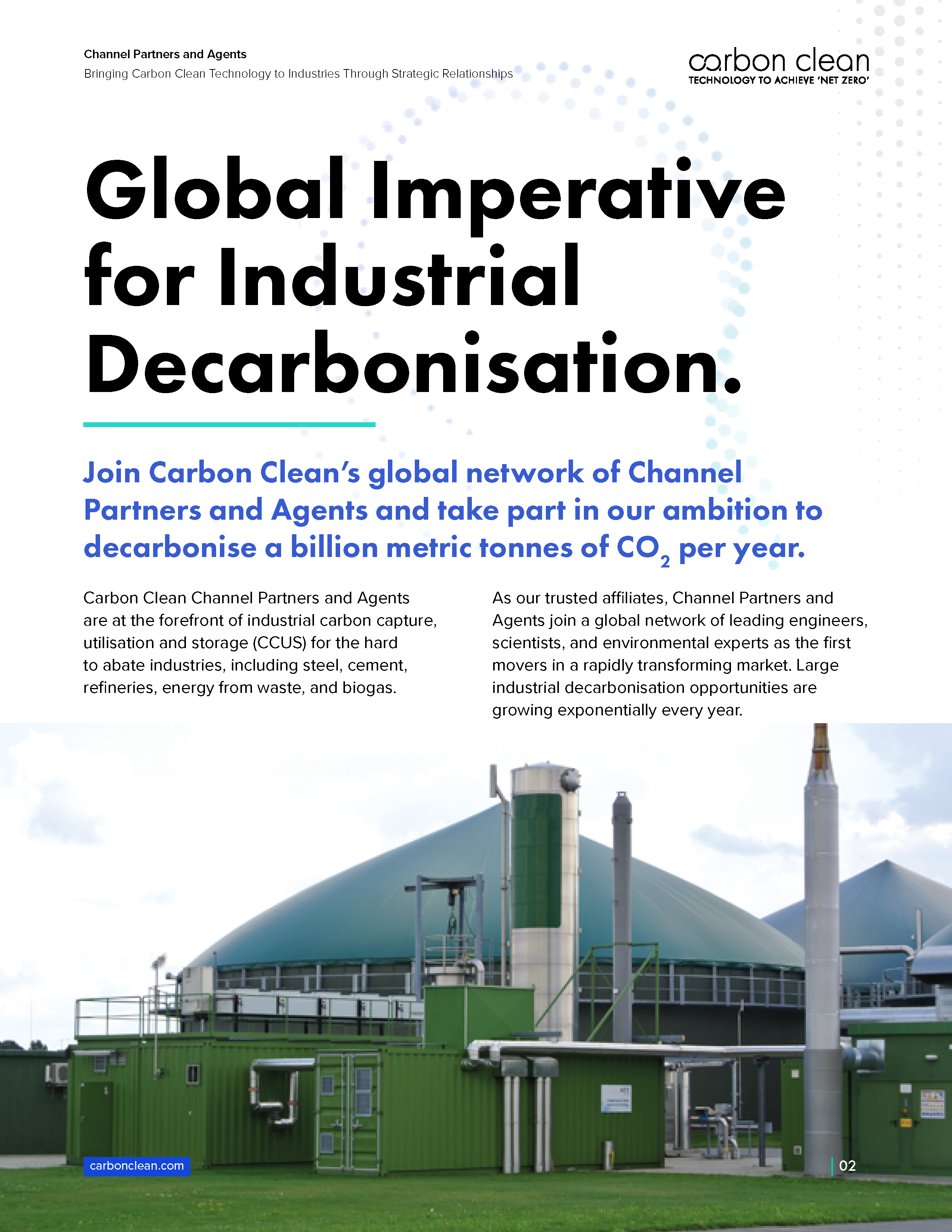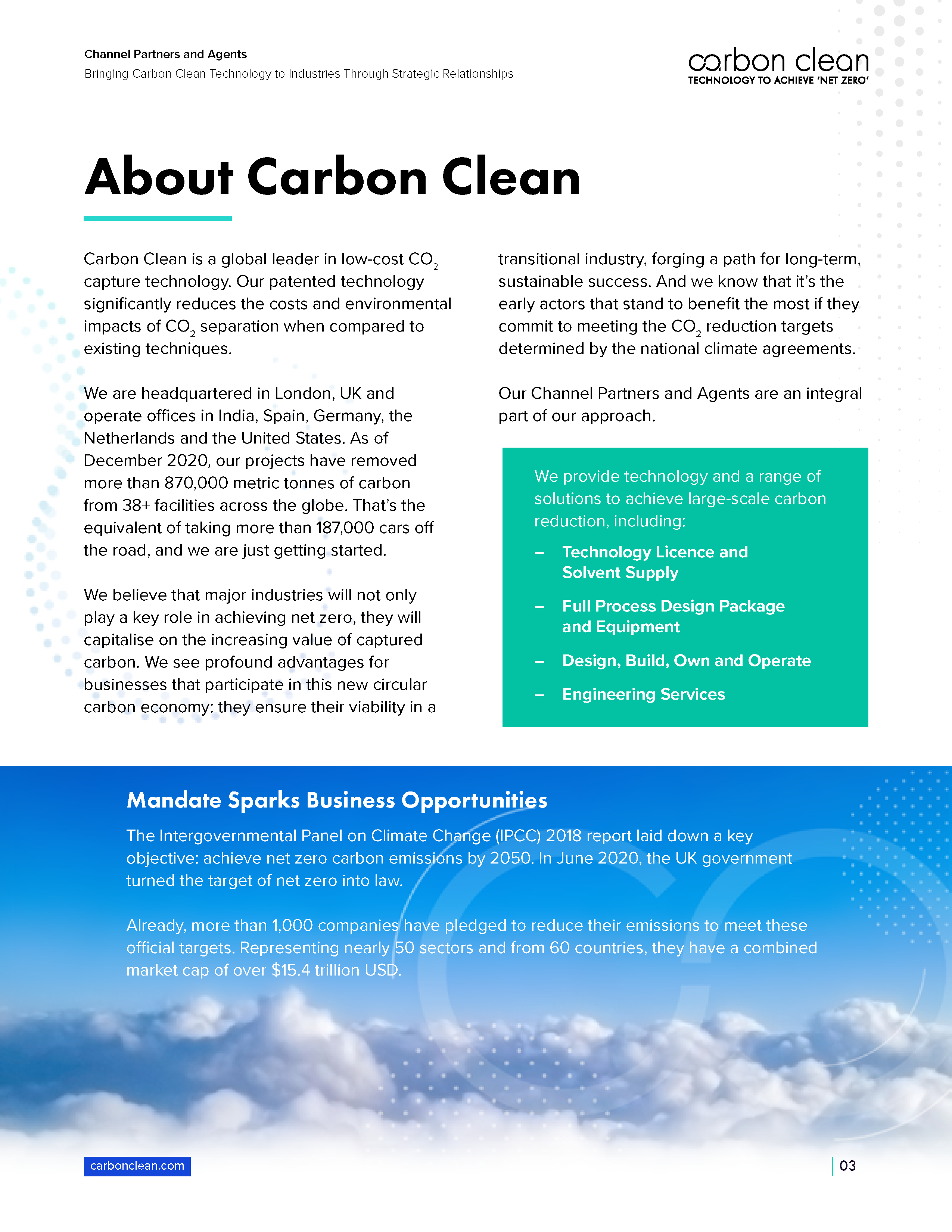 Our Channel Partners and Agents brochure provides more information to companies interested in partnering with Carbon Clean:
Achieving Net Zero Together

When you partner with Carbon Clean, you're taking part in our ambition to decarbonise a billion metric tonnes of CO2 per year.

Government Incentives

The time for action is now! Government and municipality support of CCUS is on the rise with new regulations for CO2 capture across industries.

Carbon Clean's Solutions

Play a key role in enabling facilities all around the world to join the circular carbon economy and take advantage of the rising value of captured carbon through Carbon Clean's solutions.

Benefits for a Partner

Take a strategic and leading role in long-term projects in partnership with Carbon Clean and join a network of leading companies across the CCUS industry.
Find out how you can join Carbon Clean's partner program.