Carbon Clean was founded in 2009, as the growth rate of atmospheric carbon was starting to soar. Within a decade, the Earth's CO2 levels reached their highest point in 3 million years.
Headquartered in London, Carbon Clean has offices in India, Spain and the United States. As of summer 2020, we have removed nearly 809,000 metric tonnes of carbon from our 38 facilities across the globe. Our work is founded on the belief that achieving net zero isn't a pipe dream, it's an imperative. But it will take far more than a focus on renewables.
Key industries can and should play a significant role in global carbon reduction. We provide all the services needed to achieve net zero, including technology licence and solvent supply, a full process design package (PDP) and proprietary equipment, and end-to-end systems — including design, build, financing and operation.
38+ Facilities Across the Globe
University of Kentucky - Pilot and demonstration
US DOE / GTI - Pilot and demonstration
1 TPD advanced thermal capture for coal-fired flue gases
University of Kentucky Center of Applied Energy Research - Pilot and demonstration
14 TPD solvent testing in pilot plant for coal-fired flue gases
University of Kentucky - Pilot and demonstration
1 TPD solvent demonstration
US DOE / NCCC - Pilot and demonstration
10 TPD demonstration for advanced solvent capture in coal-fired conditions
Technology Centre Mongstad - Test Centre
YARA - Engineering Services
PACT - Pilot and demonstration
1 TPD solvent demonstration
E.ON Netherlands - Pilot and demonstration
Vishnu Chemicals - Commercial test
21 TPD commercial test for kiln gas capture
Tuticorin Alkali Chemicals and Fertilizers - Large-scale
Commercial 174 TPD CO2 capture and utilisation
1st Biogas Plant: Dalmose, Denmark - Biomethane
Commercial validation of solvent for biogas upgrading
27,500 nm3/hr of CO2 removal for commercial biogas upgrading
4 plants processing 1,700 m3/hr of biogas
48 TPD commercial demonstration
Köhlbrandhöft Hamburg Port, Germany
Imperial College - Lab validation
Built a lab to validate solvent degradation and corrosion prior to pilot testing in plants (funded by BEIS)
Germany - > 30 Biomethane Facilities
We know that the best technology aligns with operational realities. Using our cost-effective, scalable carbon capture, utilisation and storage (CCUS) technologies, industries can capture over 90% of their CO2 .
Our process works within existing industrial operations for minimal disruption and maximum cost-effectiveness. It enables industries to not only reach net zero, but leverage decarbonisation incentives and join the growing global circular carbon economy market. As we close the gap between industries and net zero, we're helping solve both climate and business challenges.
Who We Serve
Our next-gen CCUS applications are designed specifically for hard to abate industries, including steel, cement, refinery, waste to energy and bio gas.
Energy from Waste
By utilising CCUS at EfW plants, municipal authorities can decarbonise the entire waste chain, and achieve a huge reduction in the carbon footprint of individuals in cities.
Learn More
Biogas
Carbon dioxide (CO2) and other impurities must be removed from renewable natural gas (RNG) feeds – like biomethane and landfill gas — to meet purity specifications. Our proprietary solvent is a simple drop-in enhancement for current solvents, delivering better performance for CO2 removal.
Learn More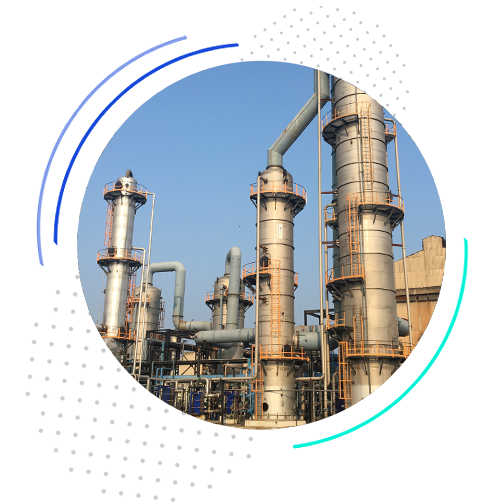 Purpose-Built: Technology for Industry
In 2016, Tuticorin Alkali Chemical and Fertilizers Ltd. partnered with Carbon Clean to create the world's first fully commercial carbon capture, storage and utilisation plant. Located near Chennai, it has been achieving over 90% carbon capture rates since it began operation.
Carbon Capture Rate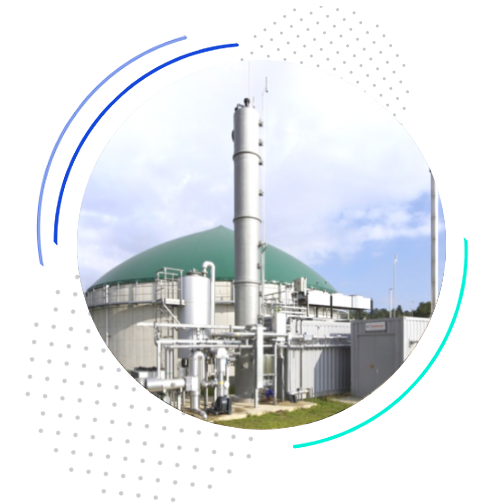 Proprietary: High-Performance Solvents
Since 2018, Carbon Clean in collaboration with Arcanum Energy has surpassed 500,000 m3 of biogas processed per day with its APBS-CARBex® solvent in their biogas upgrading facilities in Germany. Compared to the standard amine, Carbon Clean's technology provides several advantages that allows the plants to operate more efficiently.
Less Thermal Energy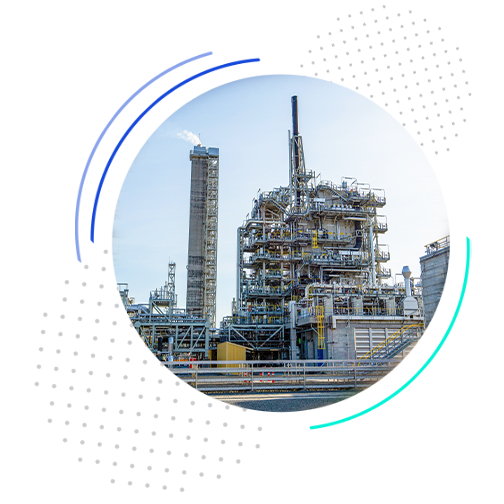 Breakthrough: Technology for Low-Cost Carbon Capture
In 2017, Carbon Clean announced breakthrough test results from the Technology Centre Mongstad (TCM) pilot. Corrosion testing confirmed that with APBS-CDRMax®, it is possible to construct with less expensive materials such as carbon steel rather and a lower grade of stainless steel.
Cost Reduction (up to)
Aniruddha Sharma
Co-Founder and CEO
Read More
Aniruddha Sharma
Co-Founder and CEO
An engineer by practice, the company's chief executive officer, Aniruddha has been instrumental in building and developing Carbon Clean into a global leader in cost-effective carbon dioxide (CO2) separation technology for industrial and gas treating applications. Currently more than 38 facilities have used Carbon Clean's proven technology or solvents.
He is responsible for the day-to-day operations and leads the company's product and customer development strategy. While pursuing his Masters Degree in Statistics at the prestigious Indian Institute of Technology (IIT) Kharagpur, Aniruddha co-founded Carbon Clean in 2009.
Selected as one of the Top 50 Brightest Young Climate Leaders, he was a part of the youth delegation to COP15 and COP/MOP 5 (Kyoto Protocol) and awarded a 'Technology Pioneer' award by the World Economic Forum in 2015.
As of 2021, Aniruddha has secured multiple strategic partnerships with global players to develop and invest in carbon capture projects. He is a member of the Institute of Directors and represents Carbon Clean on industry groups such as the CCSA and the Global CCS Institute.
Fun facts:
Favourite food: Kheer pua
Last book read: Zero to One - Peter Thiel
#1 interest: Badminton
Prateek Bumb
Co-Founder and CTO
Read More
Prateek Bumb
Co-Founder and CTO
Prateek Bumb is an entrepreneur, engineer and investor and his key focus areas are to reduce global warming through sustainable energy production and provide accessible clean technology for future energy security.
With a Bachelor's and a Master's in Engineering from the Indian Institute of Technology (IIT) Kharagpur, Prateek co-founded Carbon Clean in 2009 and is responsible for the overall technology and operational strategy of the company. Prateek was instrumental in establishing its global R&D ecosystem across the UK, India, USA and Europe on clean technology innovation. He is the principal innovator of a breakthrough technology to capture carbon dioxide from industrial gases. His expertise involves innovation and implementation of CO2 capture technology from idea to commercial stage. To date, he has multiple international patents for the CO2 capture technology and has published papers at several international conferences and in journals on carbon capture and storage technology.
Selected for the Young Alumni Achiever Award (YAAA) in 2019, IIT Kharagpur and National Mission Innovation Champion by the Department of Biotechnology, Ministry of Science & Technology, Government of India. He also featured in Indian Innovators: 20 Brilliant Thinkers Who are Changing India in 2015.
Fun facts:
Favourite food: Indian
Last book read: The Effective Executive by Peter Drucker
#1 interest: Traveling and watching Bollywood movies
Iain Tobin
Chief Corporate Officer
Read More
Iain Tobin
Chief Corporate Officer
Iain Tobin is Chief Corporate Officer at Carbon Clean. He joined the company in 2020. Iain's role, which incorporates the role of Chief Financial Officer, is responsible for the financial affairs of the business, goalkeeping our strategy and performance, risk management, investor liaison and fundraising, as well as the delivery of business services including human resources, IT and legal affairs.
Iain has over 20 years' experience in senior leadership roles in fast growing technology businesses as CFO and COO. He has more recently maintained a focus on clean/sustainable technology businesses in energy, water, and now carbon reduction. Iain has grown and operated organisations stretching across the world.
Iain is a Fellow of the Institute of Chartered Accountants in England and Wales, having trained and qualified with KPMG, and is a recognised Business Finance Professional. He studied at Oxford Brookes University.
Fun facts:
Favourite food: Tapas
Last book read: The Siege of Troy Retold by Stephen Fry
#1 interest: Adventures with my family
Asam Rafi
Vice President of Sales
Read More
Asam Rafi
Vice President of Sales
Asam Rafi is the Vice President of Sales at Carbon Clean and joined the company in 2020. As a member of the leadership team, he is responsible for the company's global direct and indirect sales efforts, strategic partnerships, and business development initiatives.
With over 20 years of successful experience in capital equipment solution sales, he started his career at Dresser-Rand Company. And held various positions of increasing responsibility in Sales Applications Engineering, Sales and Business Development Management and Sales Organisation Leadership. Following the acquisition of Dresser-Rand by Siemens AG in 2015, Asam continued to lead the sales effort on strategic projects, with a high focus on improving client energy sustainability. During his career, Asam has undertaken long term deployments in Scandinavia and the Middle East.
Asam has an MBA from the University of Bath School of Management, an MSc in Petroleum Science from Imperial College, London, and a degree in Civil Engineering from Loughborough University.
Fun facts:
Favourite food: Sushi
Last book read: The art of changing your mind
#1 interest: Playing sports with my children
Richard Merrells
Vice President of Project Delivery
Read More
Richard Merrells
Vice President of Project Delivery
A chartered chemical engineer with a multi-sector background in engineering project management, Richard's role is to lead Carbon Clean's capacity to deliver our growing pipeline of contracts and partnerships.
Working closely with our sales and technical teams, he is responsible for maintaining quality and on time Carbon Capture installations to match customer demand.
Before joining Carbon Clean, Richard worked in a consulting practice, assisting investment, service and operating companies improve their project risk resilience.
Richard's experience also includes working for operating companies, including industrial gases and renewable technologies, leading high value, high complexity projects in partnership with major engineering and construction contractors. He has lived and worked in Asia, Europe and the United States.
Fun facts:
Favourite food: I like lots of different world foods; if it has chillies I am even more keen. If forced to pick one favourite, it would be Christmas dinner - without chillies
Last book read: Range: Why Generalists Triumph in a Specialized World by David Epstein
#1 interest: I think the countryside. I grew up in a village - my childhood bedroom window view was over fields and being back in that environment recharges me.
Laura Gillions
Marketing Director
Read More
Laura Gillions
Marketing Director
Laura is passionate about global sustainability and working with ambitious companies to help them drive rapid growth. Her environmental career started in 2000, from then she has worked in marketing and business development roles for different Government departments including the MOD, BEIS and the FCO.
She returned from her last diplomatic posting in Johannesburg to the UK in 2011 and joined resource management leader Veolia as a senior marketing analyst, subsequently becoming Head of Corporate Responsibility seven years later after managing both the industrial marketing and sustainability teams. In 2016, Veolia was recognised as a leader in environmental and social responsibility by winning the Responsible Business of the Year Award 2016, Business in the Community's flagship award.
Laura joined Carbon Clean in 2020 and as a member of the leadership team is responsible for providing strategic direction and engaging thought leadership, resulting in high quality opportunities assisting the company's ambition to decarbonise over a billion tonnes of CO2 per year.
The company was awarded a 'Technology Pioneer' award by the World Economic Forum and most recently selected as one of Cemex Ventures Top50 ConTech startups and named a 2021 Global Cleantech 100 company.
Fun facts:
Favourite food: Sushi fresh from the sea in South Africa
Last book read: Never Split the Difference – Chris Voss
Top Interests: Cycling, triathlon and travel
Jan Petzel
Board Chairman
Read More
Jan Petzel
Board Chairman
Mr. Petzel is the Managing Partner of Eldon Capital, an investment and advisory firm focused on international growth investments and buy-out opportunities. Prior to launching Eldon, he was a Managing Director in the Merchant Banking Division of Goldman Sachs, ultimately responsible for private credit in Germany and Scandinavia.
Whilst at Goldman has served on the board of several successful companies including Cognis GmbH, a worldwide supplier of specialty chemicals and nutritional ingredients, up to its sale to BASF for €3.1bn in 2010.
Mr. Petzel commenced his career as a consultant to the technology sector for McKinsey & Company working in the United States, Europe and Asia. He holds an MBA from Harvard Business School and a Master of Engineering from the Swiss Federal Institute of Technology and was a Visiting Scholar at the Massachusetts Institute of Technology.
Martin Pugh
Director
Read More
Martin Pugh
Director
With a career in the chemicals industry that spans nearly 40 years, Martin Pugh has made exceptional contributions through business leadership, marketing management, and sales roles around the world. He has held leadership roles in Trinseo as EVP/Chief Operating Officer, Styrolution Group GmbH, Ineos Nova, Nova Chemicals, and the Dow Chemical Co., and is a non-executive board member of Tyre Recycling Solutions SA in Switzerland. He has worked in locations spanning the UK, the UAE, Sweden, and Switzerland.
Praveen Sahay
Director
Read More
Praveen Sahay
Director
Praveen Sahay is a co-founder and Managing Director of WAVE Equity Partners, a private equity firm in Boston that provides expansion capital to clean energy, food, clean air and water companies at their inflection points of growth. The firm invests $15-25M in rapidly growing companies making products that are both environmentally superior and cheaper, and possess strong manufacturing IP, sustainable margins and competitive differentiation.
Originally a Nuclear Physicist, he prospected for offshore oil and gas deposits; managed retail operations for India's largest mutual fund; and led armed battalions as a Deputy Commandant in India. He also served at the United Nations Operation in Mozambique during the country's democratic transition in 1994. Before founding WAVE, he was an investment professional for 12 years at venture funds VIMAC and Updata Venture Partners. He currently serves on the Boards of Directors of several companies involved in solar, wind, advanced materials, storage, and industrial equipment companies.
Praveen has an MBA from the University of Chicago, a degree in Geophysics from IIT, Roorkee, an MS in Nuclear Physics, and BS in Physics Honors from St. Stephen's College in New Delhi. He is a Kauffman Fellow and was awarded a UN Peace Medal for his services in Mozambique.
Investors
Our investors have partnered with Carbon Clean to help us realise our goal of capturing 1 billion tons of carbon. Their support allows us to deliver our carbon capture, utilisation and storage technology to facilities around the world.