Our Technology
We are reshaping industrial Co2-capture tech by:
Reducing energy and utility requirements

Making the process less capital intensive

Reducing emissions

CO2 Captured
We can help decarbonize your assets by removing Co2 from flue gases, industrial emissions, or waste-to-energy for storage and industrial reuse.
CO2 Captured Today
(Metric Tons)
CO2 Captured Since 2009
(Metric Tons)

Proven Globally
Carbon Clean is a global company with offices in the UK, Europe, USA, and India. As of 2019, more than (30) facilities have used our technology or solvents in Carbon Capture & Storage (CCS), Industrial Carbon Capture & Utilization (ICCU) and Renewable Natural Gas (RNG) applications.
1 TPD advanced thermal capture for coal-fired flue gases
University of Kentucky Center of Applied Energy Research
14 TPD solvent testing in pilot plant for coal-fired flue gases
1 TPD solvent demonstration
10 TPD demonstration for advanced solvent capture in coal-fired conditions
Technology Centre Mongstad
1 TPD solvent demonstration
21 TPD commercial test for kiln gas capture
Tuticorin Alkali Chemicals and Fertilizers
Commercial 174 TPD CO2 capture and utilisation
1st Biogas Plant: Dalmose, Denmark
Commercial validation of solvent for biogas upgrading
27,500 nm3/hr of CO2 removal for commercial biogas upgrading
4 plants processing 1,700 m3/hr of biogas
48 TPD commercial demonstration
Köhlbrandhöft Hamburg Port, Germany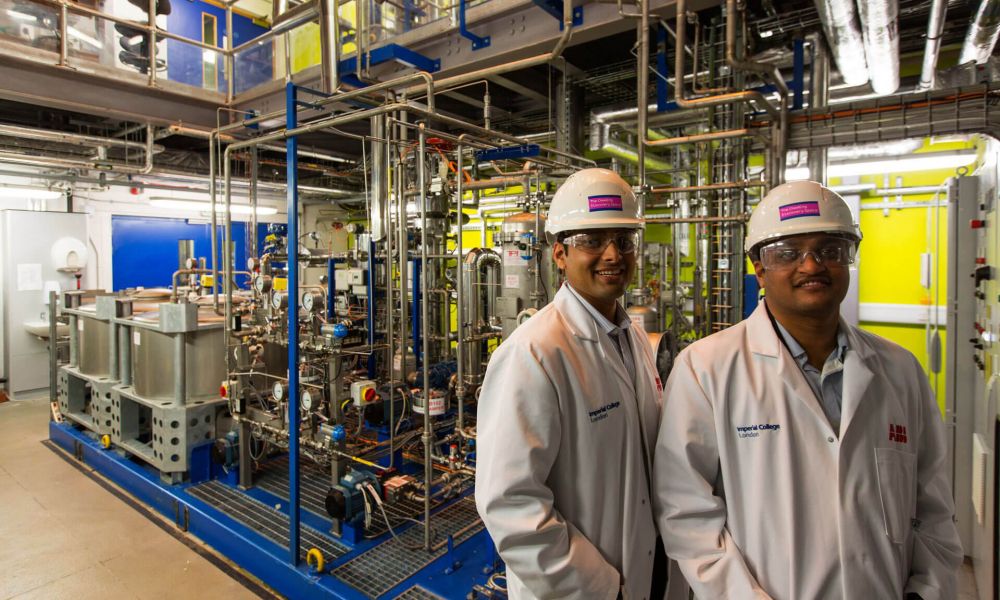 Our Approach
Carbon Clean has nearly a decade of experience in designing and starting-up Co2 capture systems. We combine performance chemistry with process expertise to develop the solution that is right for your project. Contact us to learn more.
Contact Us To Get Started