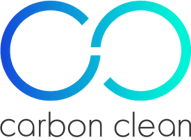 Carbon Capture: The CO2 Solution for the Cement Industry
Demand for cement is booming, so the need to address the sector's emissions is becoming more urgent, especially as the cement sector is already the second-largest industrial emitter of CO2 in the world. Carbon capture technology can help pave the way to net zero for the cement industry.
Download your free eBook, "Carbon Capture: The Net Zero Solution for Cement" to learn how Carbon Clean's CycloneCC technology directly addresses the challenges of the cement industry.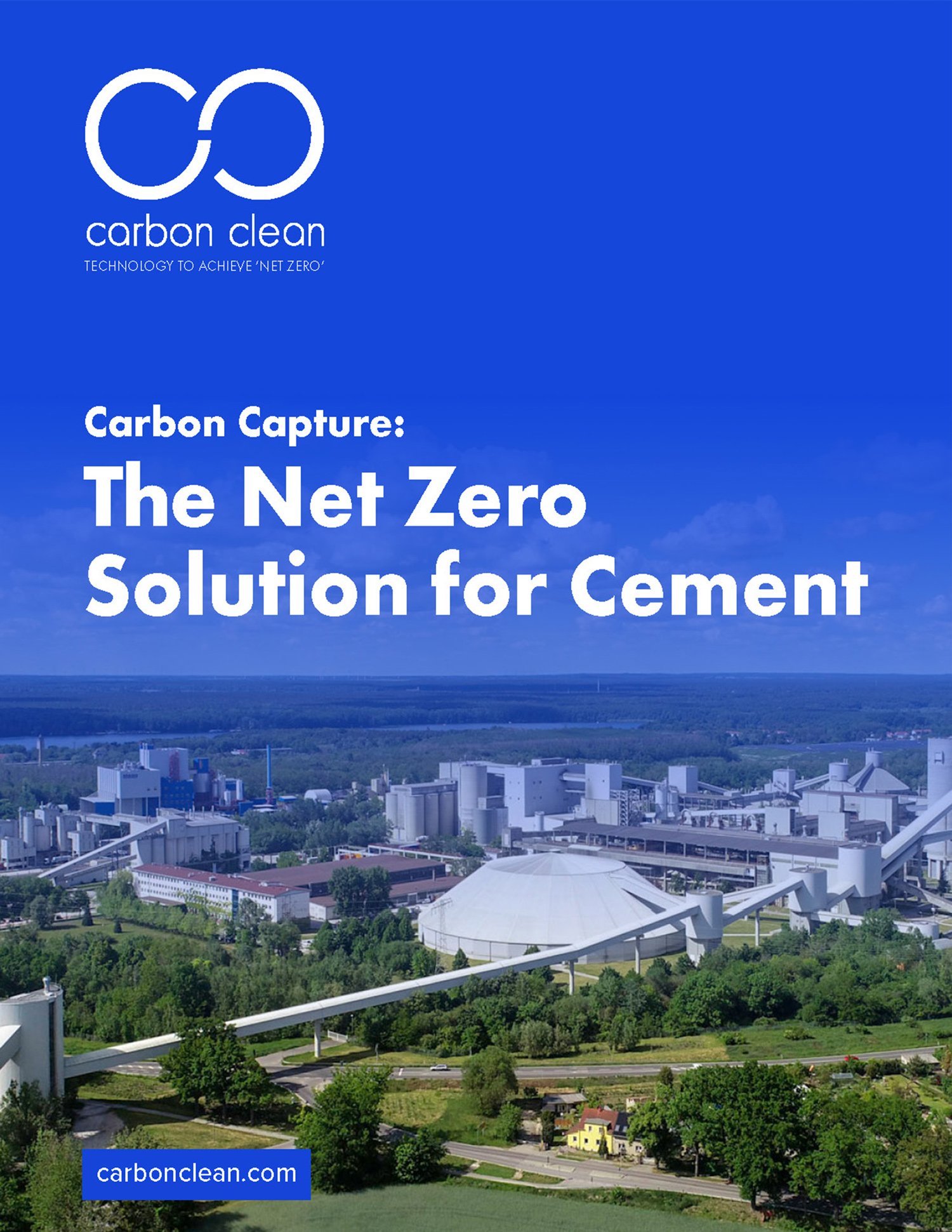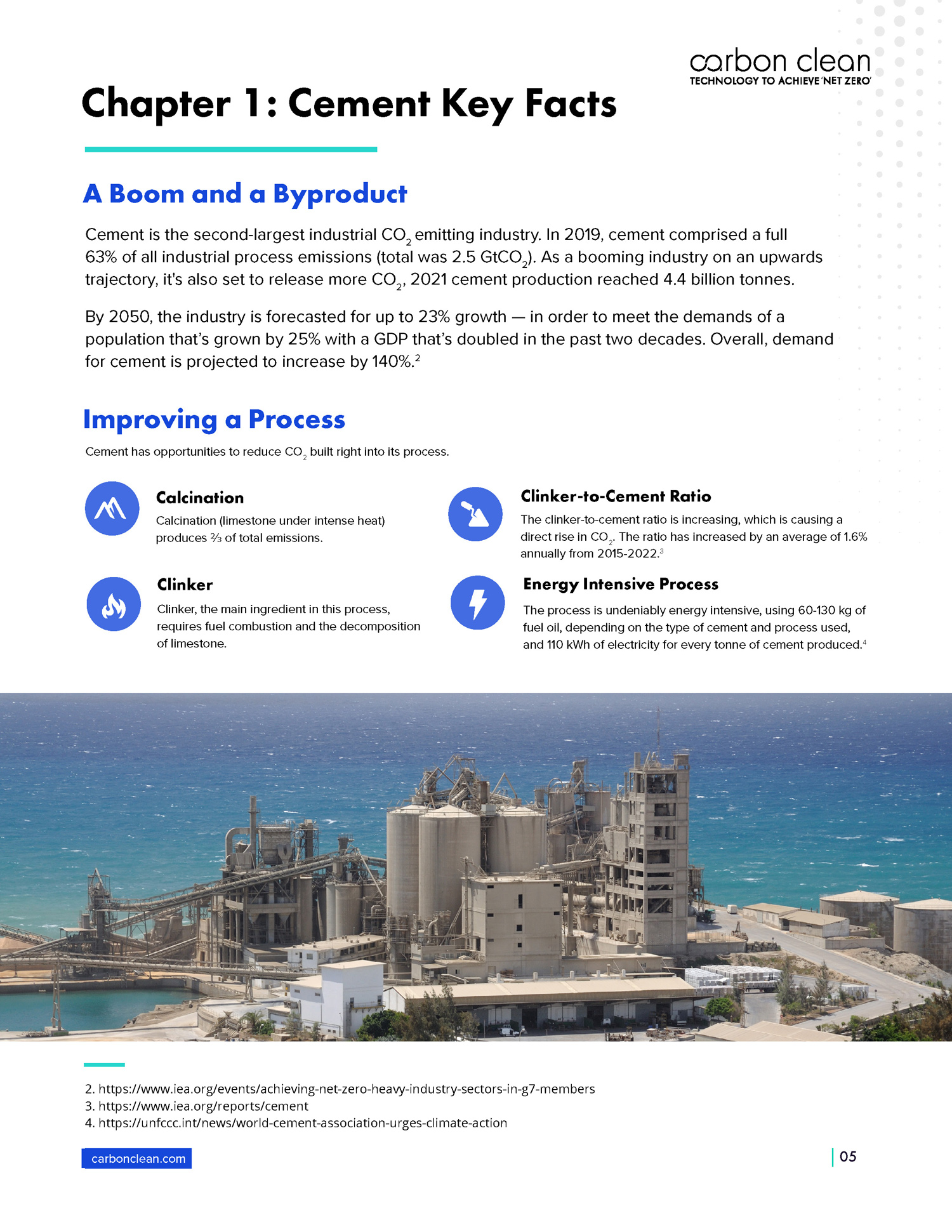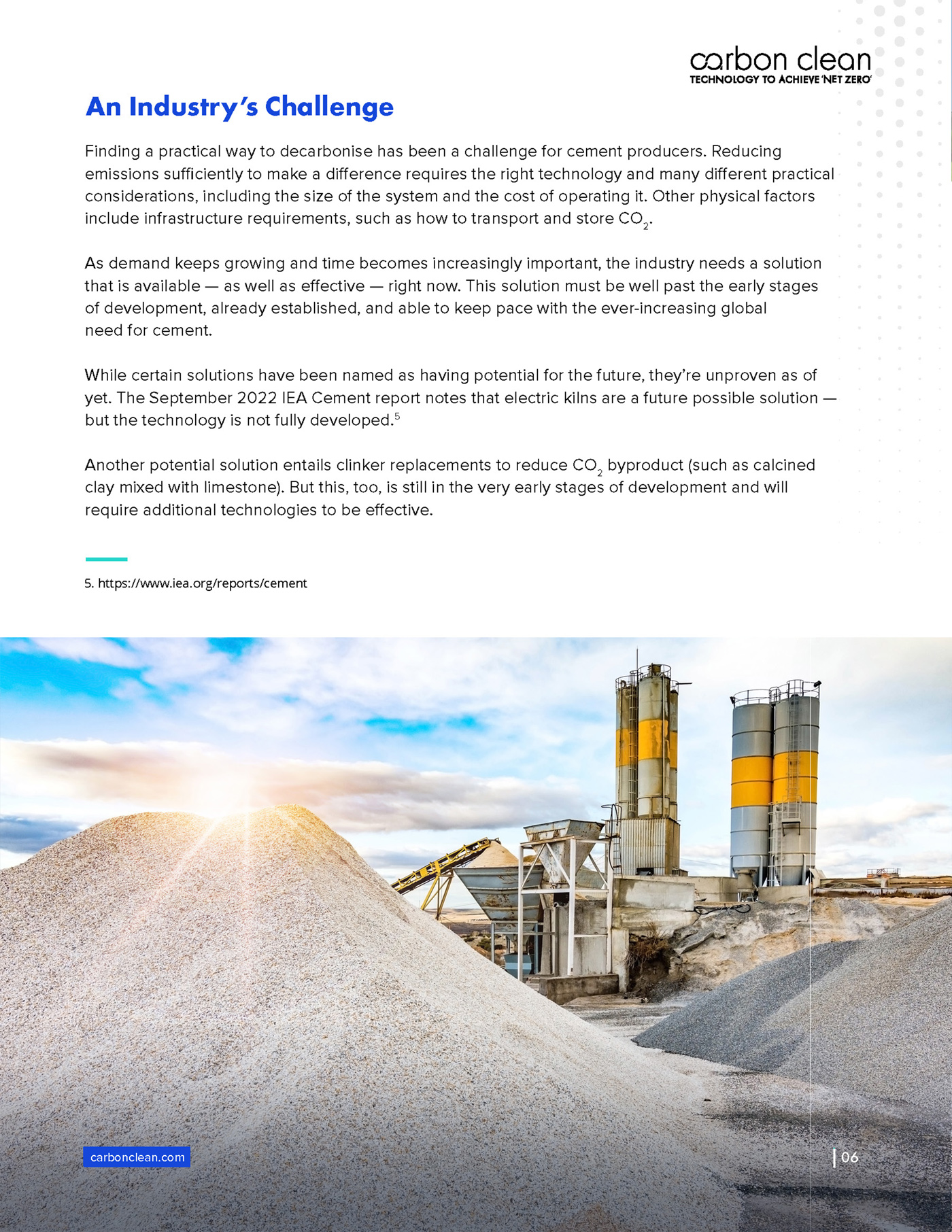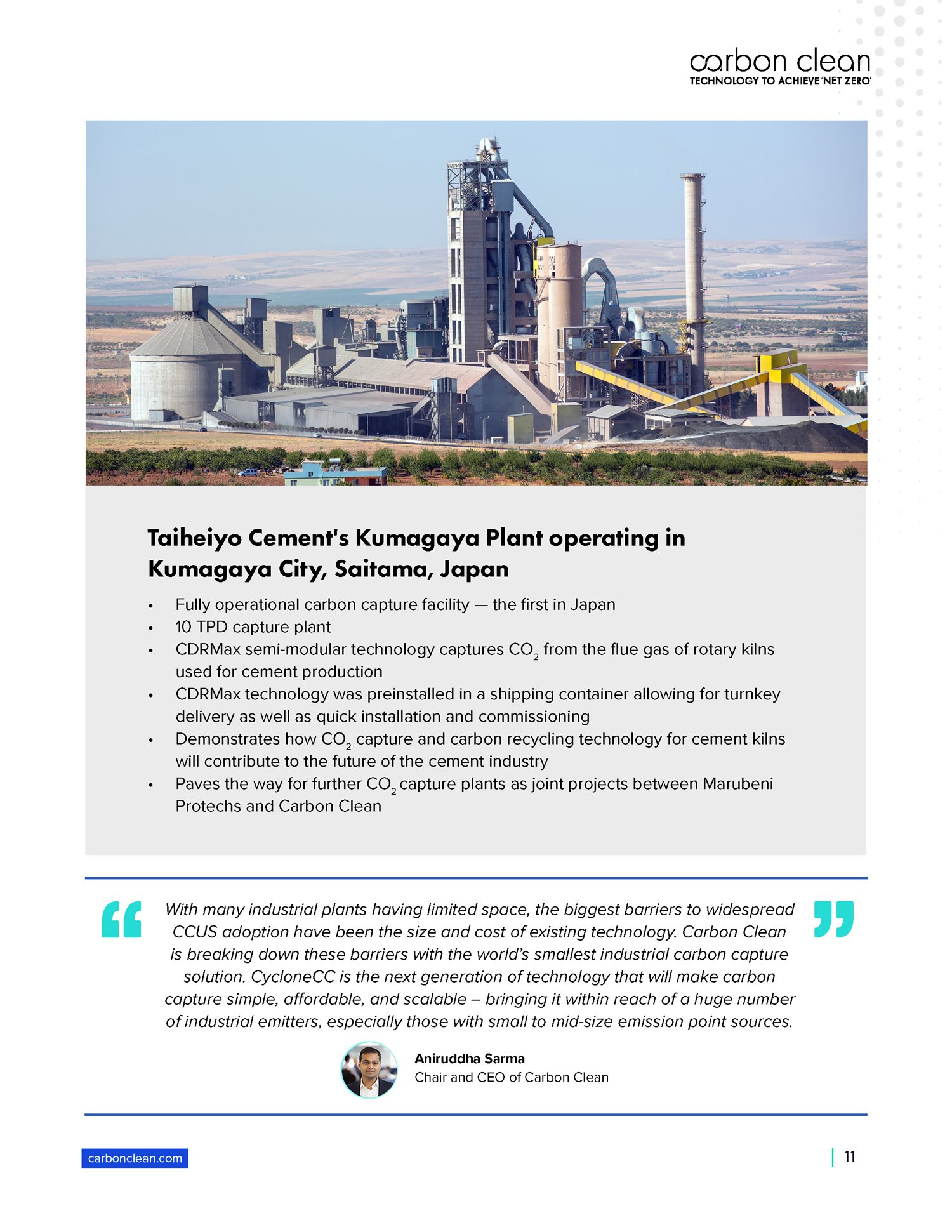 The Path to Decarbonisation for the Cement Industry:
Key Industry Facts

The cement industry is booming — and set to grow even more, but it is also a massive emitter of CO2. Now is the time to make a change.

An Industry in Flux

Cement producers have been searching for practical ways to decarbonise for years, but few solutions have been successful. The search for a true solution has never been more vital.

CCUS for Cement Production

Carbon capture, utilisation and storage is a viable — and necessary — solution to decarbonise the cement industry. Carbon Clean's CycloneCC is set to change the way the industry captures and uses CO2.