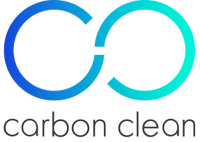 The Circular Carbon Economy
How Carbon Clean Is Transforming the Future of Industry
Heavy industries — cement, steel, energy from waste, and refineries — are hard to abate, as a large percentage of their CO2 emissions are produced in their manufacturing processes. Combined, these industries produce 25% of global CO2 emissions.
However, these industries make ideal candidates for carbon capture. Up to 90%+ of the CO2 produced can be captured with CCUS technology. This carbon can then be sold back into the industrial pipeline, turning industrial waste into a new revenue. This is known as the circular carbon economy (CCE).
Download your free resource, 'The Circular Carbon Economy: How Carbon Clean Is Transforming the Future of Industry' to learn more about the opportunities the CCE can offer heavy industry and how we can work together to achieve net zero.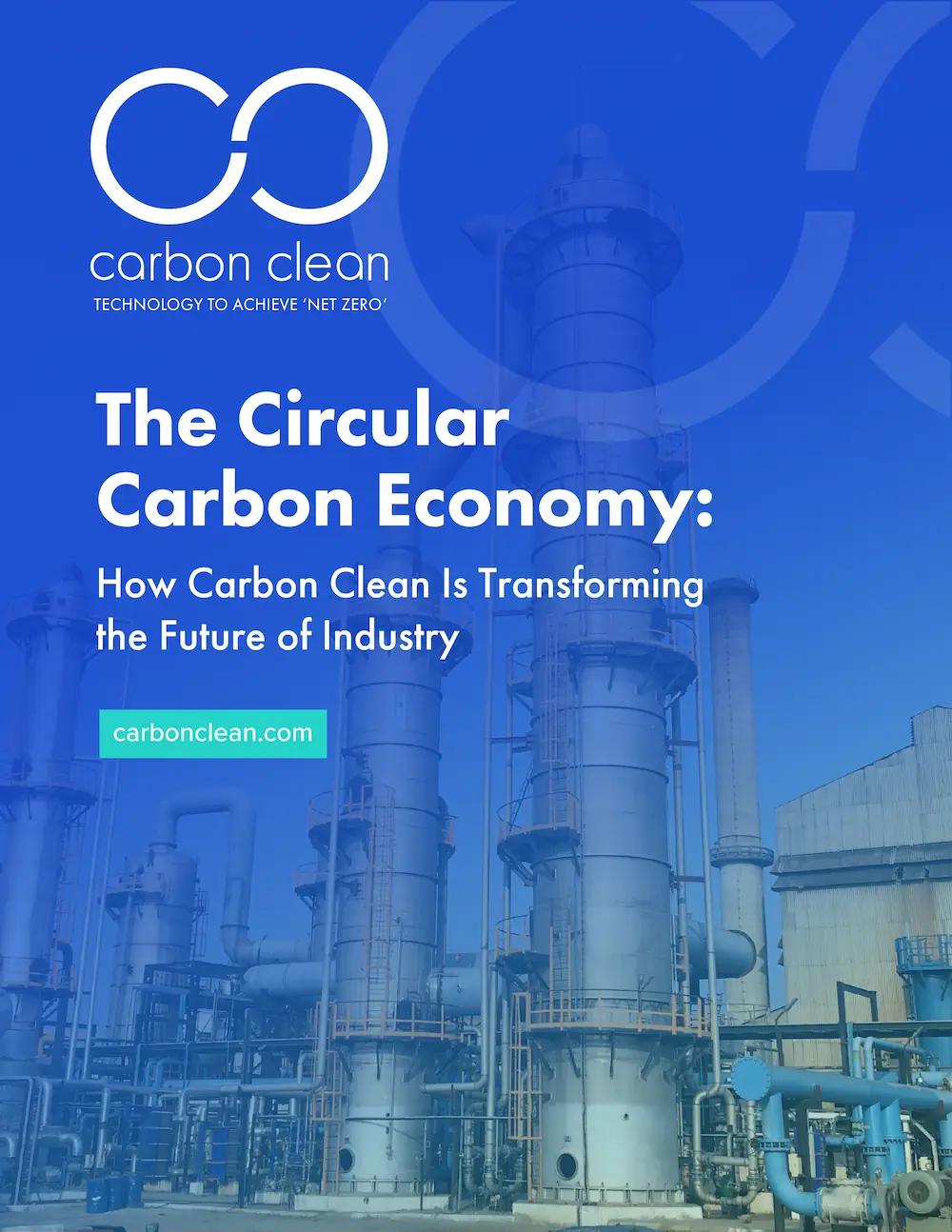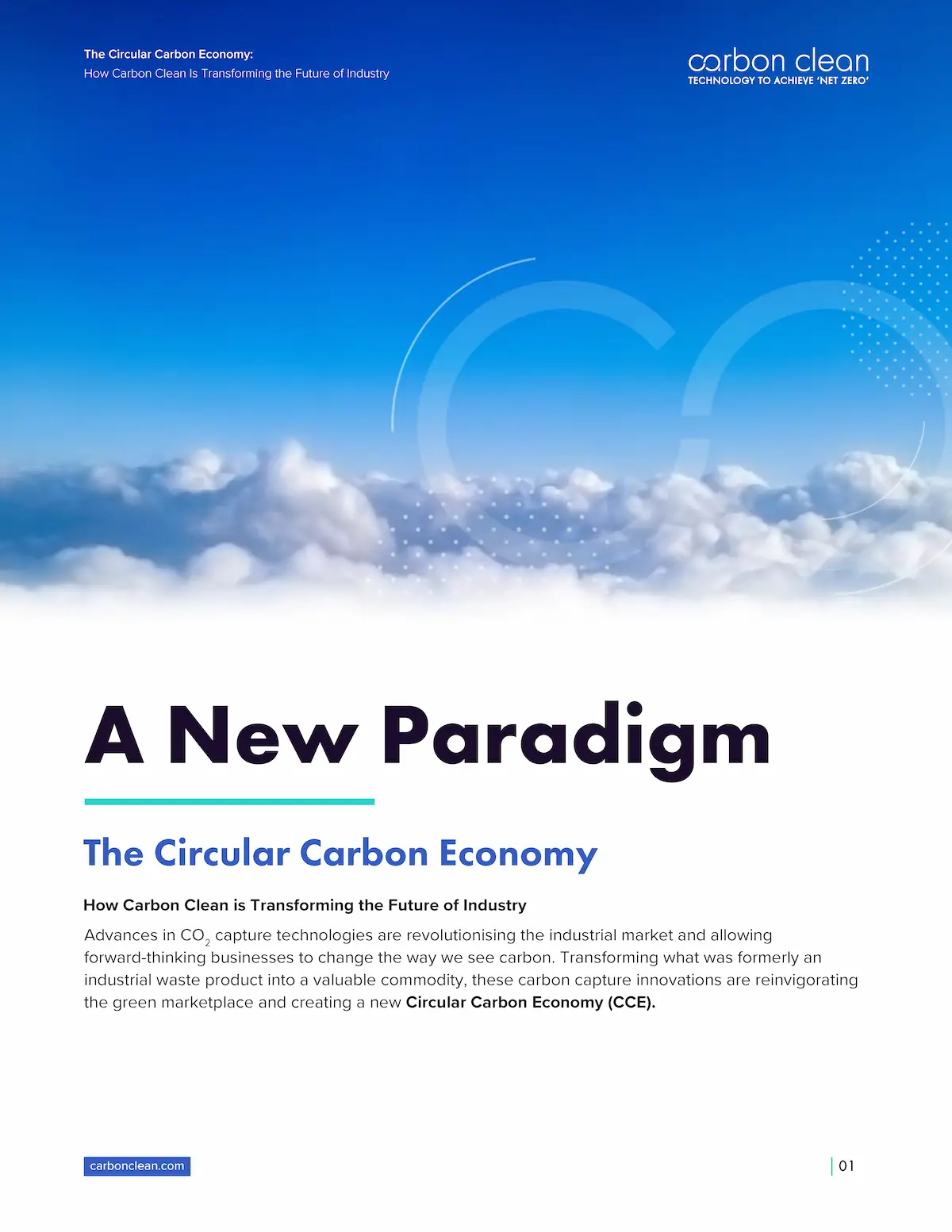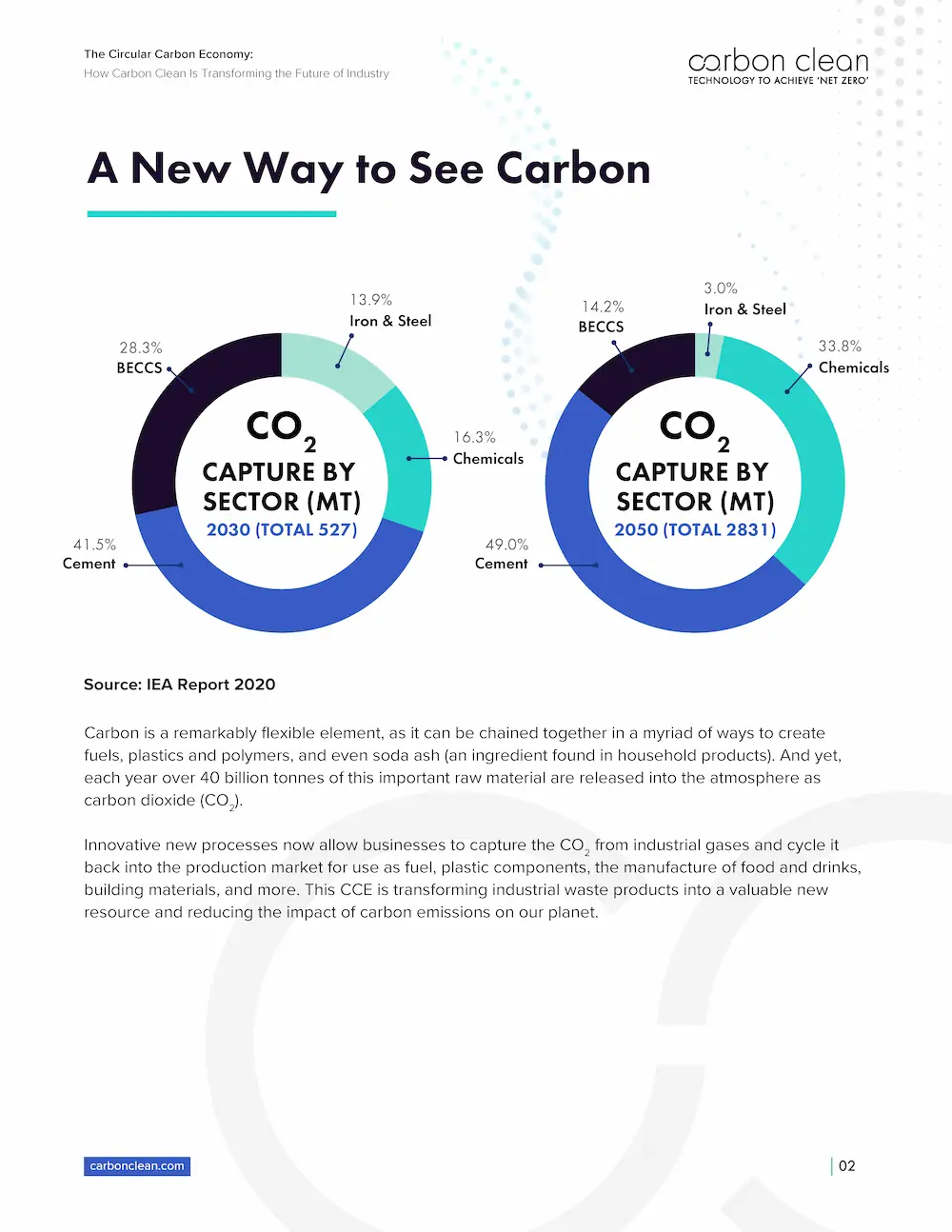 'The Circular Carbon Economy' explains how CCUS turns industrial waste into a resource:
The Circular Carbon Economy

Captured carbon is transformed into a feedstock and repurposed into new industrial and consumer goods, reducing industry's impact on our world and creating a new source of revenue.

Reducing Climate Change

The circular carbon economy is projected to capture and reuse 9.3 billion metric tonnes of CO2 by 2050.

Legislation and Incentives

New regulations are creating an opportunity for early adopters to recoup much of the capital and operational costs involved in implementing carbon capture systems.

Commitment to the Future

Businesses are laying the foundation for tomorrow's Green Economy today and paving the path to net zero.
Learn how heavy industry can commoditise carbon!