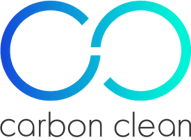 Introducing the world's smallest industrial carbon capture technology
The race is on to mitigate climate change. The IPCC's Sixth Assessment Report confirmed that we must make immediate, rapid and large-scale reductions in greenhouse gases to limit further devastating impacts of climate change.
Carbon capture, utilisation and storage (CCUS) technology has already made an impact — but conventional CCUS has its limitations. It's time to revolutionise carbon capture.
Introducing Carbon Clean's next generation CCUS technology: CycloneCC. Modular, scalable and cost-effective — CycloneCC is ideal for hard-to-abate sectors.
Download your free resource, 'CycloneCC: Introducing the world's smallest industrial carbon capture technology' to learn how you can transform the way you capture carbon on the journey to net zero.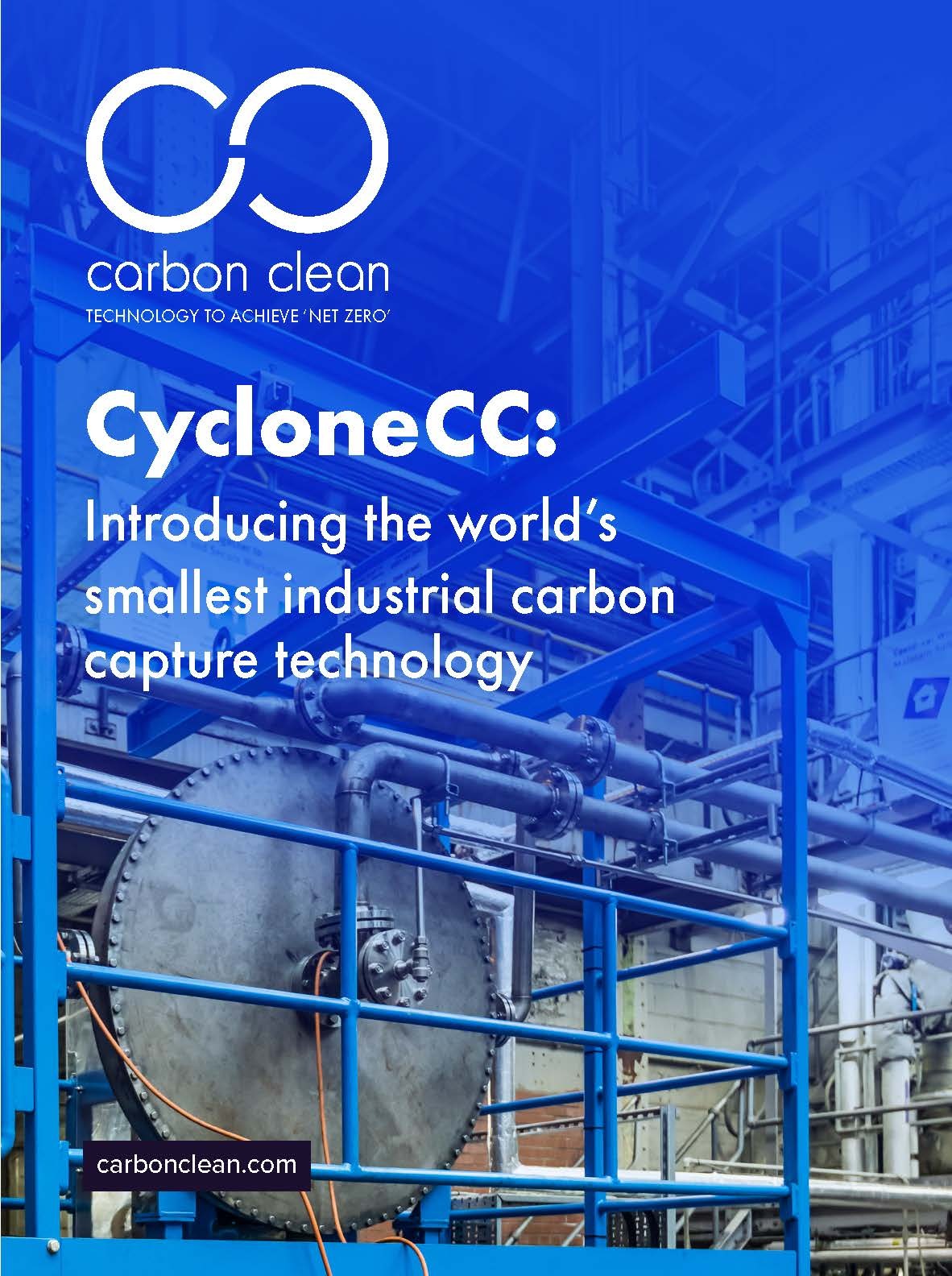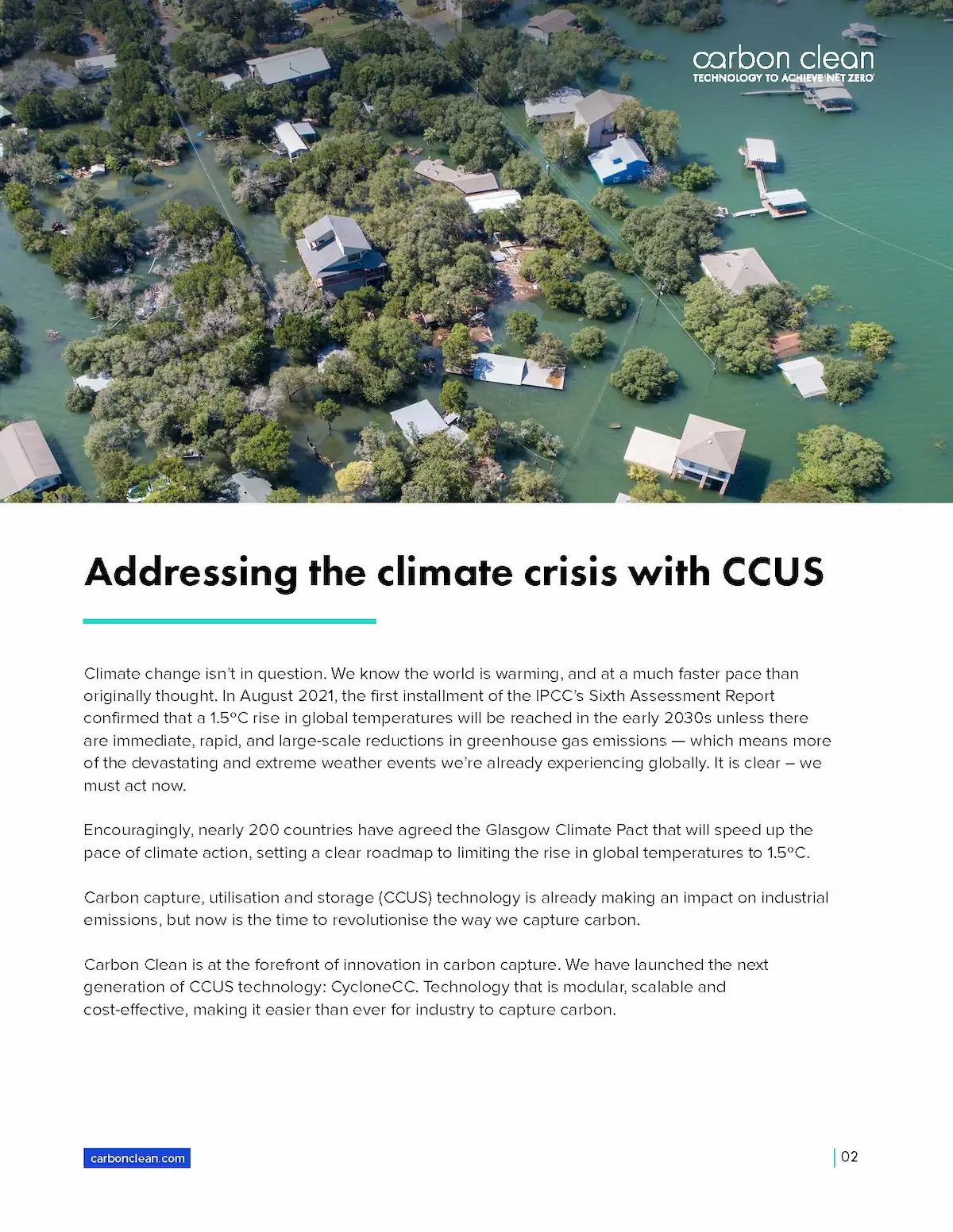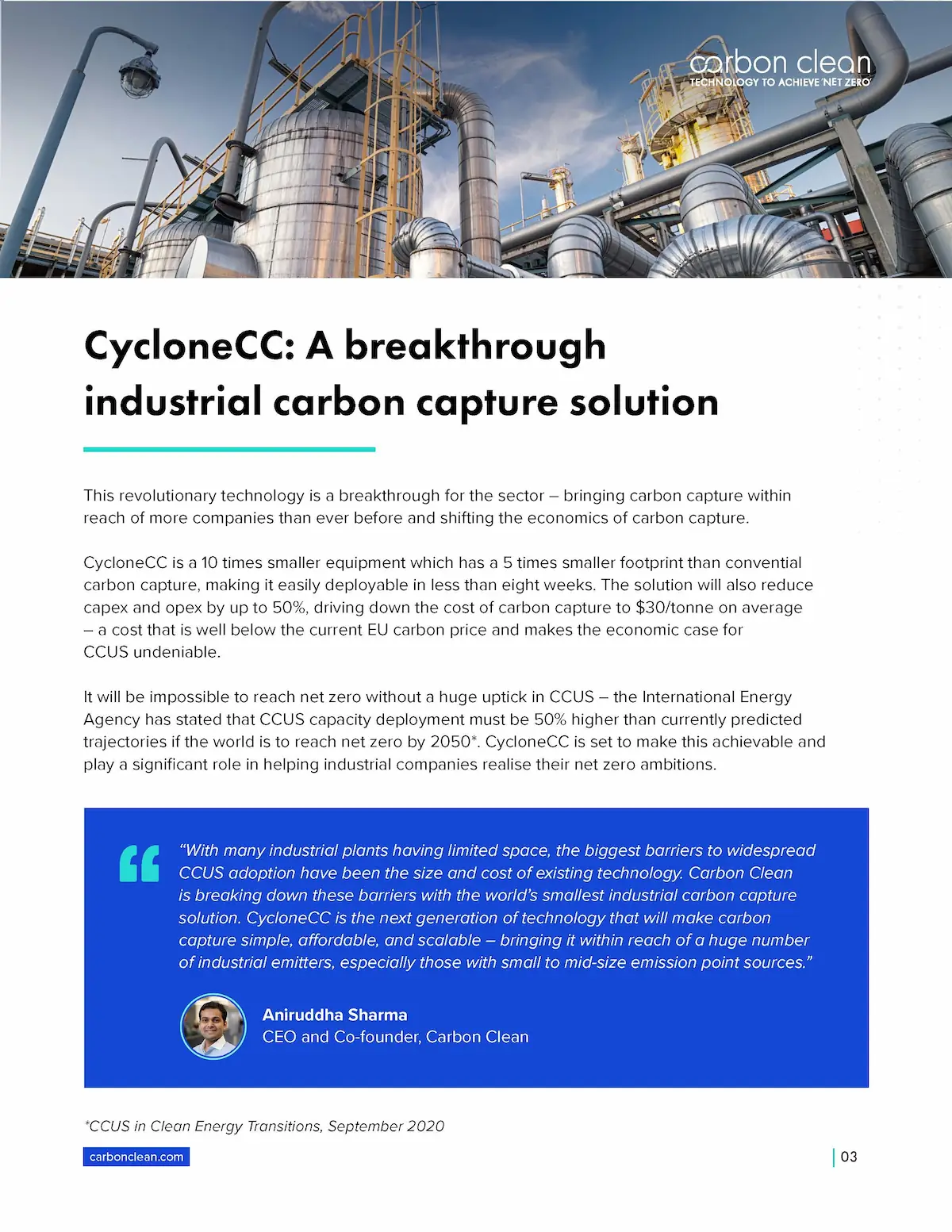 CycloneCC is revolutionising the way industry utilises carbon capture technology:
Reduced costs

CycloneCC allows hard-to-abate industries to reduce both capex and opex by up to 50%, lowering the cost of CO2 capture to $30/tonne on average.

Scalable and modular

CycloneCC provides a complete solution for industrial carbon capture. This unit is delivered ready to install and can be operational in 8 weeks, allowing your plant to scale with ease.

Smaller footprint

Our technology is fully engineered to standardised designs to facilitate scalability and reduce size. With a 10 times smaller footprint than conventional carbon capture systems, it is the smallest carbon capture technology in the world.

Committed to reaching net zero

In order to reach net zero by 2050, there must be a 50% uptick in CCUS deployment — CycloneCC makes this an achievable goal.