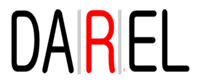 Carbon Clean Solutions Limited (CCSL), a global leader in low-cost carbon capture technology, is pleased to announce a strategic partnership with DAREL. DAREL is a Dutch energy transition firm that aims to accelerate the move towards a renewable energy system. It is currently supporting and leading a number of flagship energy transition projects in the Netherlands. This partnership will enable development of a value chain for cost-effective carbon management for large industrial emitters using CCSL's patented CO2 capture technology.
Together, DAREL and CCSL will develop a business case for CO2 capture utilisation and storage (CCUS) for large-scale decarbonisation. DAREL will also help CCSL to deploy its cost-effective CO2 capture technology among early adopters in the Netherlands. DAREL will bring expertise and knowledge of different industrial sectors and pathways to scale-up CO2 capture utilisation and storage quickly.
Aniruddha Sharma, CEO, CCSL said: "We see carbon capture technology as a key enabler in the transition to a 'net zero' carbon energy future. In DAREL, we have a partner who believes in the same goals as we do. We are looking forward to working with them to deliver affordable carbon capture projects in the Netherlands".
Guus Kessler, CEO at DAREL said: "DAREL sees strong strategic value in cost-effective carbon capture technology, with long term plans to develop activities over the full-scale carbon management value chain. We are proud to partner with Carbon Clean Solutions".