Helping heavy industry reach net zero
Across the world, hard to abate industries are looking to reduce their carbon emissions. Our technology directly addresses the challenges these businesses face every day.
Energy from Waste
By utilising CCUS at EfW plants, municipal authorities can decarbonise the entire waste chain and achieve a huge reduction in the carbon footprint of individuals in cities. The latest technology even offers the potential to achieve negative emissions.
LEARN MORE

Biogas
CO2 and other impurities must be removed from renewable gas (RNG) feeds — like biogas and landfill gas — to meet natural gas specifications. Our proprietary solvent is a simple drop-in enhancement for current solvents, delivering better performance for CO2 removal.
Learn More
Achieving net zero in the industrial sector
Carbon Clean's technology is helping industry decarbonise, moving toward net zero carbon emissions and allowing businesses to take part in a global circular carbon economy. Businesses in heavy industry can leverage our expertise and the benefits of carbon capture, storage and utilisation to make an impact on the world we live in.

The goal of net zero
CO2 emissions are actively contributing to the warming of our world — and it's time for a change. In order to reach goals outlined in the Paris Agreement, we must make the shift to net zero, using carbon removal to offset any human emissions and reaching a net output of zero.

Capturing of CO2
Carbon capture, storage and utilisation (CCUS) technology allows businesses in heavy industry to capture carbon from their waste gases before it enters the atmosphere, reducing emissions and paving the way toward net zero.

Tried & tested technology
Carbon Clean's technology is helping industry work toward a cleaner, brighter future. Our modular systems and proprietary solvents are used in 44 facilities around the world, helping to reduce carbon emissions into our atmosphere.

ROI of doing the right thing
Reducing carbon emissions is no longer optional. Reaching net zero is critical for our planet — but it's also good for your plant. By capturing and reselling CO2, you'll take part in a global circular carbon economy and create additional revenue sources for your business.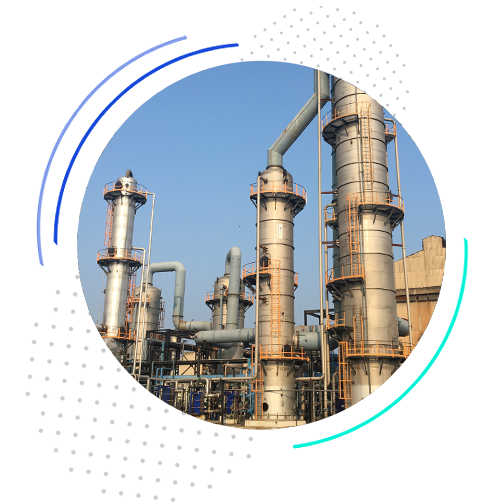 Purpose-built: technology for industry
In 2016, Tuticorin Alkali Chemical and Fertilizers Ltd. partnered with Carbon Clean to create the world's first fully commercial carbon capture, storage and utilisation plant. Located near Chennai, it has been achieving over 90% carbon capture rates since it began operation.
Carbon Capture Rate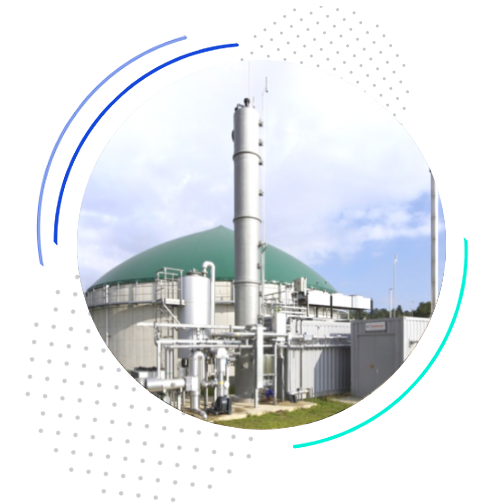 Proprietary: High-performance solvents
Since 2018, Carbon Clean in collaboration with Arcanum Energy has surpassed 500,000 m3 of biogas processed per day with its APBS-CARBex® solvent in their biogas upgrading facilities in Germany. Compared to the standard amine, Carbon Clean's technology provides several advantages that allows the plants to operate more efficiently.
Less Thermal Energy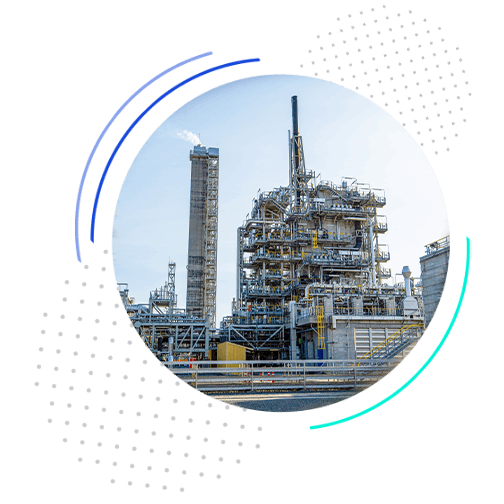 Breakthrough: Technology for low-cost carbon capture
In 2017, Carbon Clean announced breakthrough test results from the Technology Centre Mongstad (TCM) pilot. Corrosion testing confirmed that with APBS-CDRMax®, it is possible to construct with less expensive materials such as carbon steel rather and a lower grade of stainless steel.
Cost Reduction (up to)