Carbon Clean's mission & vision
We deliver cost-effective technology solutions to industrial carbon emitters to enable capturing 1 billion tonnes of CO2.
49 facilities across the globe
We are taking our mission worldwide. Our customers recognise that reaching net zero and minimising humans' impact on climate change is of utmost importance. We work with facilities in hard-to-abate industries around the world to reduce their carbon emissions and make a positive impact on our planet.
University of Kentucky - Pilot and demonstration
US DOE / GTI - Pilot and demonstration
1 TPD advanced thermal capture for coal-fired flue gases
University of Kentucky Center of Applied Energy Research - Pilot and demonstration
14 TPD solvent testing in pilot plant for coal-fired flue gases
University of Kentucky - Pilot and demonstration
1 TPD solvent demonstration
US DOE / NCCC - Pilot and demonstration
10 TPD demonstration for advanced solvent capture in coal-fired conditions
Technology Centre Mongstad - Test Centre
YARA - Engineering Services
PACT - Pilot and demonstration
1 TPD solvent demonstration
E.ON Netherlands - Pilot and demonstration
Vishnu Chemicals - Commercial test
21 TPD commercial test for kiln gas capture
Tuticorin Alkali Chemicals and Fertilizers - Large-scale
Commercial 174 TPD CO2 capture and utilisation
1st Biogas Plant: Dalmose, Denmark - Biomethane
Commercial validation of solvent for biogas upgrading
27,500 nm3/hr of CO2 removal for commercial biogas upgrading
4 plants processing 1,700 m3/hr of biogas
Köhlbrandhöft Hamburg Port, Germany
Imperial College - Lab validation
Built a lab to validate solvent degradation and corrosion prior to pilot testing in plants (funded by BEIS)
Germany - > 30 Biomethane Facilities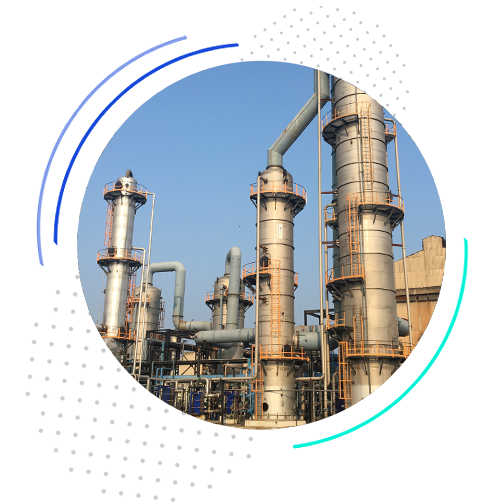 Purpose-built: Technology for industry
In 2016, Tuticorin Alkali Chemical and Fertilizers Ltd. partnered with Carbon Clean to create the world's first fully commercial carbon capture, storage and utilisation plant. Located near Chennai, it has been achieving over 90% carbon capture rates since it began operation.
Carbon Capture Rate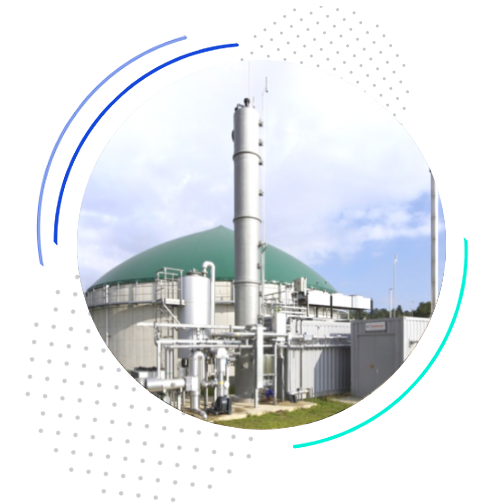 Proprietary: High-performance solvents
Since 2018, Carbon Clean in collaboration with Arcanum Energy has surpassed 500,000 m3 of biogas processed per day with its APBS-CARBex® solvent in their biogas upgrading facilities in Germany. Compared to the standard amine, Carbon Clean's technology provides several advantages that allows the plants to operate more efficiently.
Less Thermal Energy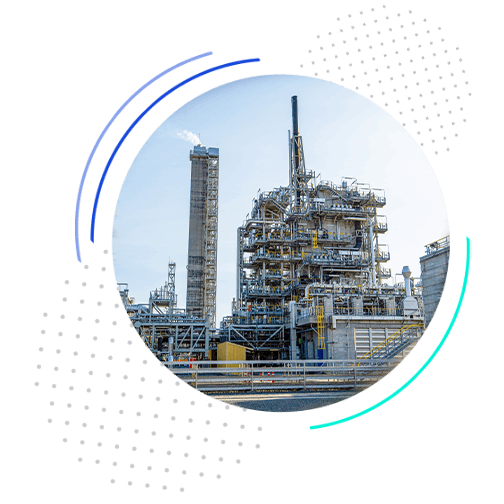 Breakthrough: Technology for low-cost carbon capture
In 2017, Carbon Clean announced breakthrough test results from the Technology Centre Mongstad (TCM) pilot. Corrosion testing confirmed that with APBS-CDRMax®, it is possible to construct with less expensive materials such as carbon steel rather and a lower grade of stainless steel.
Cost Reduction (up to)