Custom CO2 capture technology solutions at industrial scale
Reduce the cost of capture with our performance chemistry and process efficiency custom-tailored to your facility.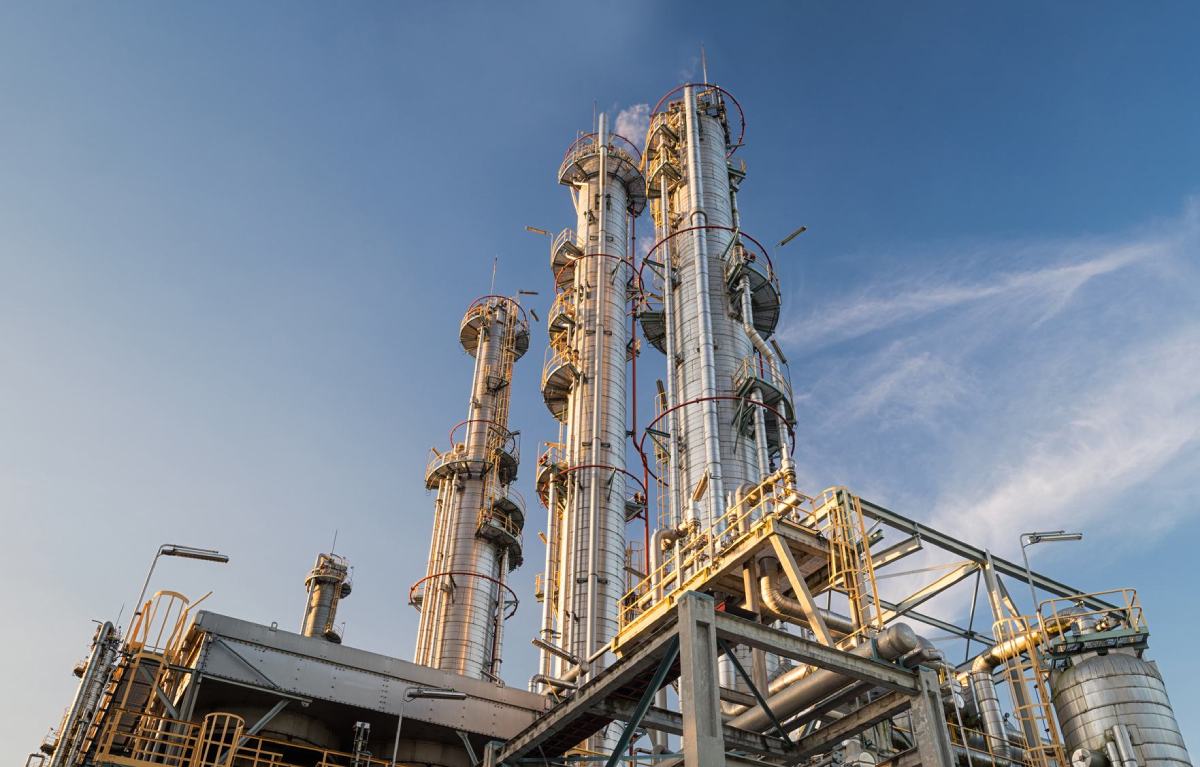 Custom-tailored technology licence
By opting for our technology licence, our team will create a custom, open-plant design, specially tailored to your site, harnessing the efficiencies of our CDRMax™ process. Our Engineering Services team works with the site owner to thoroughly understand your specific operational conditions and help you efficiently reach your decarbonisation goals.


No matter the size of your CO2 output, your facility can capture it using the CDRMax™ process. A conventional design with CDRMax™ can be scaled to capture CO2 in rates from hundreds to thousands.
The CDRMax™ process captures carbon dioxide (CO2) from the industrial flue gases or off-gases emitted from power plants, boilers, kilns and chemical facilities. CDRMax™ can be used with source gases that contain CO2 concentrations between 3% and 25% by volume. The process produces CO2 with purities ranging from 95% to 99%, which can then be sold, re-used, or sequestered. The CDRMax™ process utilises our CO2 capture technology, proprietary solvent, process equipment, and advanced heat integration to significantly reduce both capital and operating costs.
Due to an extremely low rate of corrosion, smaller equipment, and other improvements, CDRMax™ has been proven to provide a 20% CAPEX reduction compared to other available solutions. Thanks to lower heat and energy demand, CDRMax™ reduces OPEX by 30-40% compared to other available solutions.
1

Absorption. In the absorber, the solvent extracts CO2 from the feed gas.

2

Heating. CO2-rich solvent is partially heated in the heat exchanger using hot lean solvent from the desorber.

3

Separation. CO2-rich solvent is further heated within the desorber, where CO2 molecules are released from the solvent.

4

Regeneration. CO2-lean solvent passes back through the heat exchanger to the absorber for reuse.

5

Storage. Once isolated, CO2 can be safely stored or converted into new products for resale in the circular carbon economy.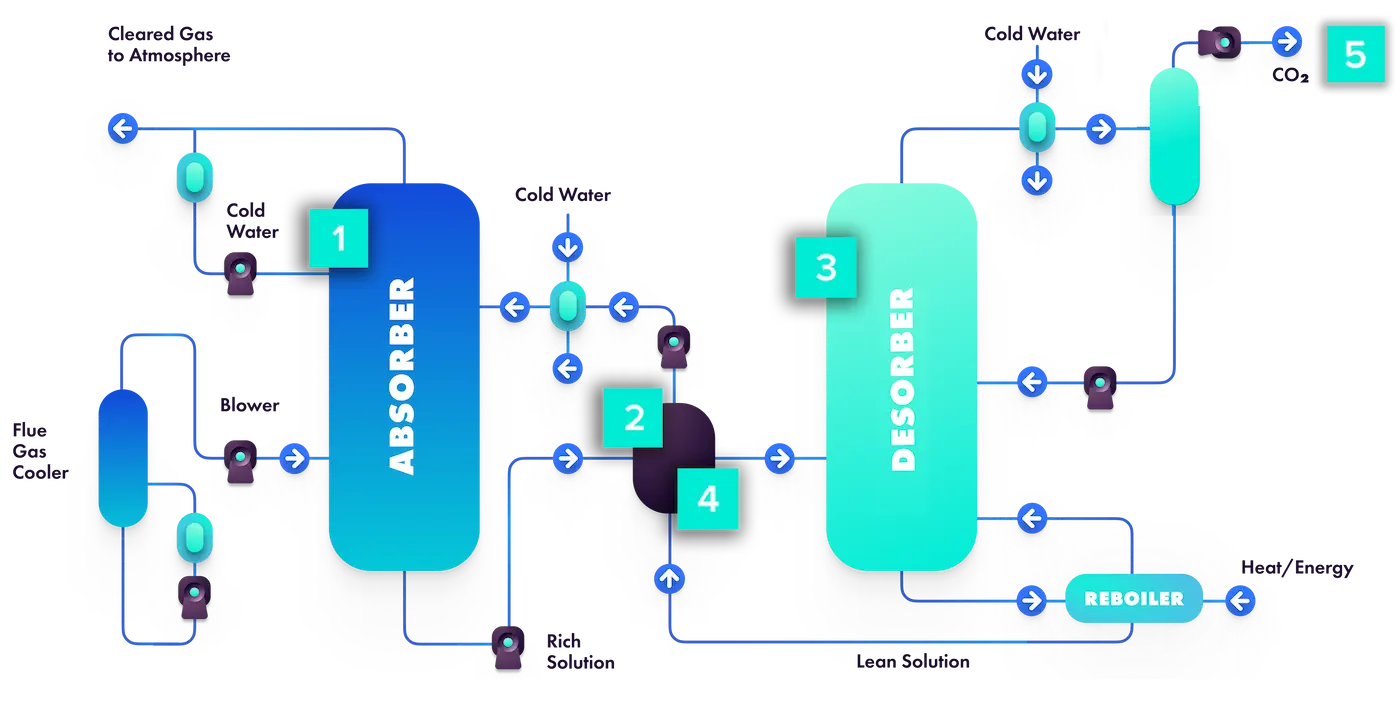 Why use our CDRMax™ process?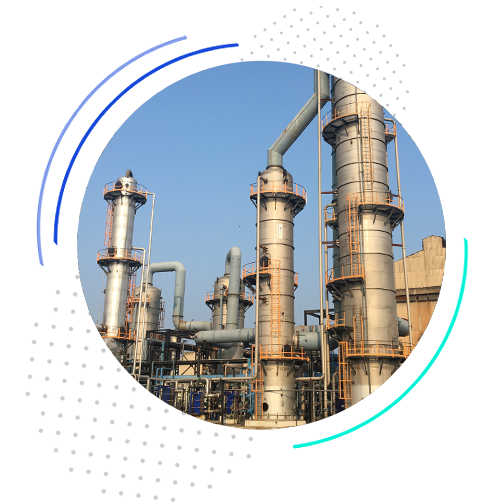 Purpose-built: Technology for industry
In 2016, Tuticorin Alkali Chemical and Fertilizers Ltd. partnered with Carbon Clean to create the world's first fully commercial carbon capture, storage and utilisation plant. Located near Chennai, it has been achieving over 90% carbon capture rates since it began operation.
Carbon Capture Rate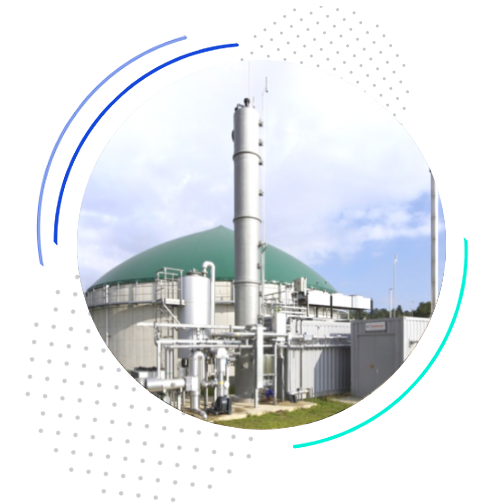 Proprietary: High-performance solvents
Since 2018, Carbon Clean in collaboration with Arcanum Energy has surpassed 500,000 m3 of biogas processed per day with its APBS-CARBex® solvent in their biogas upgrading facilities in Germany. Compared to the standard amine, Carbon Clean's technology provides several advantages that allows the plants to operate more efficiently.
Less Thermal Energy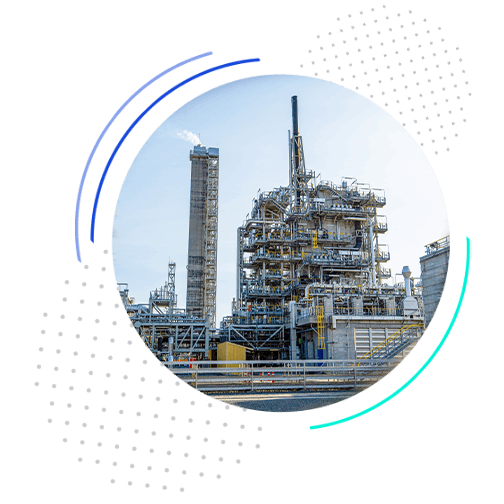 Breakthrough: Technology for low-cost carbon capture
In 2017, Carbon Clean announced breakthrough test results from the Technology Centre Mongstad (TCM) pilot. Corrosion testing confirmed that with APBS-CDRMax®, it is possible to construct with less expensive materials such as carbon steel rather and a lower grade of stainless steel.
Cost Reduction (up to)
Industries
Our next-gen CO2 capture technology is designed specifically for hard to abate industries, including steel, cement, refinery, waste to energy and biogas.
Energy from waste
By utilising CCUS at EfW plants, municipal authorities can decarbonise the entire waste chain, and achieve a huge reduction in the carbon footprint of individuals in cities.
Learn More

Biogas
CO2 and other impurities must be removed from renewable natural gas (RNG) feeds – like biomethane and landfill gas — to meet purity specifications. Our proprietary solvent is a simple drop-in enhancement for current solvents, delivering better performance for CO2 removal.
Learn More